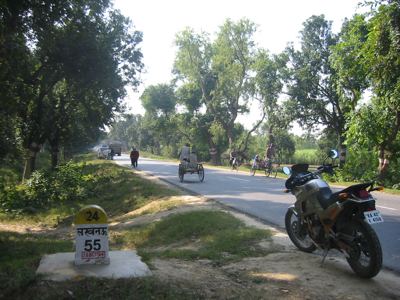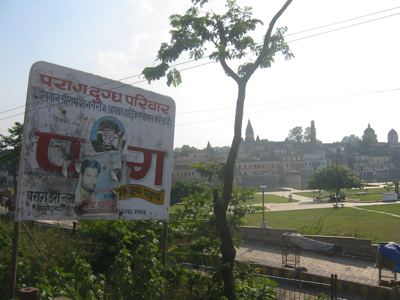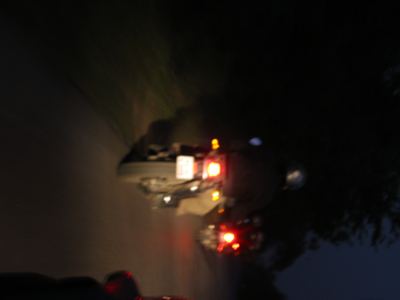 Tuesday, October 25.
We wanted to get going as soon as possible, to rid us of the grass hoppers.
The next big city was Lucknow, which was about 130 km away. The road was pretty good and it took us about 3 hours to get there. We stopped for brunch of the local parathas and omlettes. ( getting a little sick of the eggs).
We then came through a historical town called, Ayodhya. (see photo). This is around the area where the demolition of the Babri masjid took place last decade and the whole issue is still in dispute. From here, the road pretty much disappeared. It was the beginning of our ass whipping. The roads were completely torn up and made the ride very uncomfortable and slow.
The rest of the day was more of the same. Even when the road was paved, it was very un even and the ride was very bumpy and it carried on in to the early hours of darkness (see photo).
Finally we reached Gorakhpur, still in Uttar Pradesh state.where we were unloaded our very sore asses and called it a night.
Technorati Tags: India Bike Trip